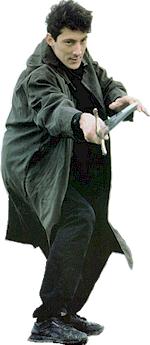 Welcome to my homepage. Have a beer! Mi casa es su casa.
Ask Methos
Hey, you ask, I tell you
Brothers in arms
Horsemen who don't know when to quit
Queen
Queen MIDI files
Awards
Things people want to plaster on this page
Credits
You didn't think I built this site by myself, did you?
Guestbook
Leave a message after the beep